"Super FG Grease lasts 15 times longer than our previous Mobil Synthetic Grease in our rolls and bearings which are exposed to steam, extreme pressure and dust...saving us time and money in labor, parts, grease and downtime."
-Maintenance Manager, Corrugated Box Plant

"We haven't bought much grease lately because we haven't been replacing bearings since replacing all previous greases within our plant with your Super FG Grease."
-Plant Manager, Food Processing and Packaging Plant
"When a crane is down, it costs our shipyard $5000.00 per day for 60 days for servicing and to change out all the bearings which cost $7000.00." Your local rep suggested we switch to your SMG Gold Grease when dealing with worn bearings in order to postpone the service date. We have postponed the servicing for 18 months and counting...saving us over $300,000 in repair costs. A huge return on investment, considering we spent $120 on your grease...and no crane downtime for more than a year and a half."
-Maintenance Manager, Shipyard
"We had a problematic bearing due to very harsh conditions including water wash out and hi temps. We had tried many greases over the years, but never found a solution to this periodic disaster the bearing would cause in our process. We changed to your food grade grease (Super FG) ever since I saw your live demo more than 2 years ago and have not had any such problems since. Although it is more expensive, your grease has saved us lots of downtime and head-aches!"
-Plant Manager, Bakery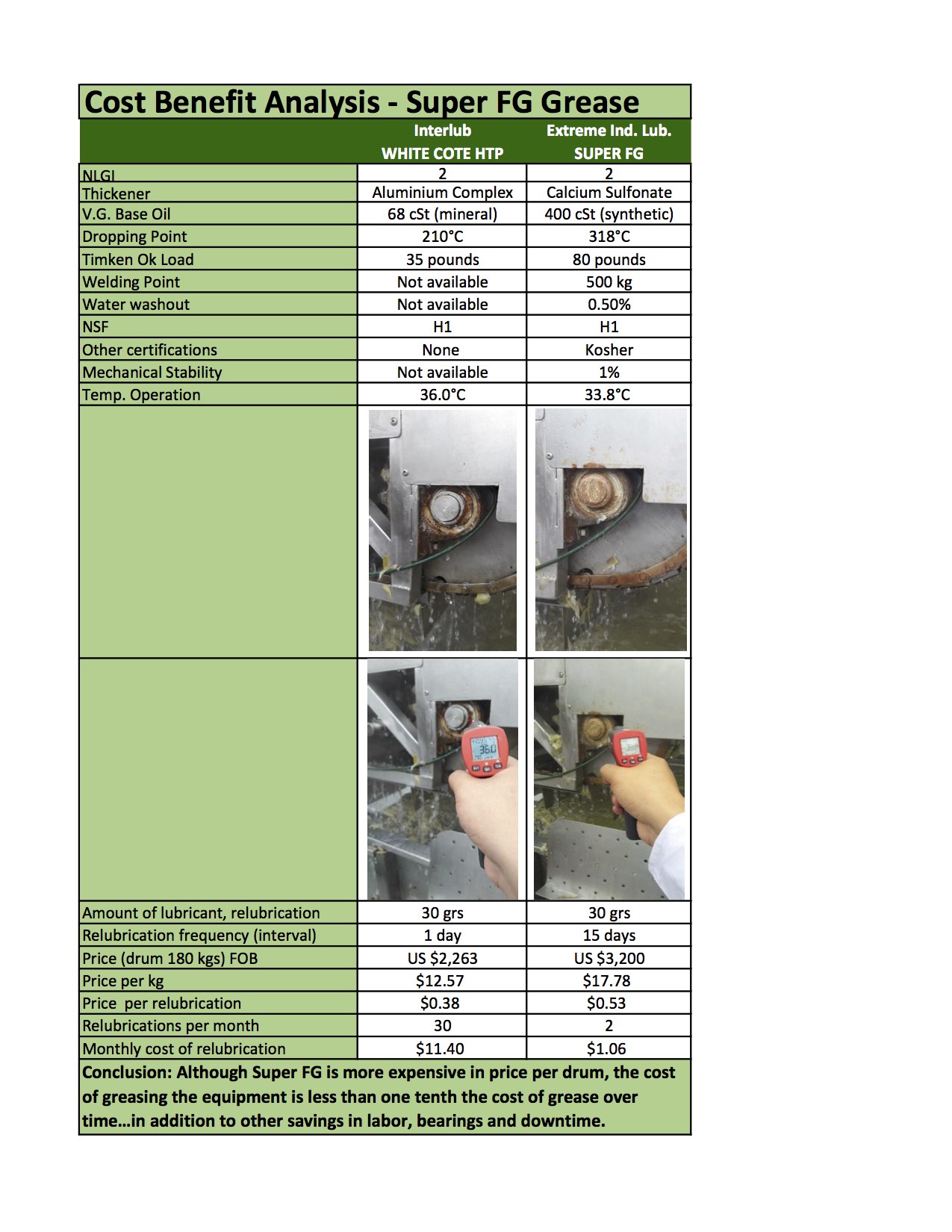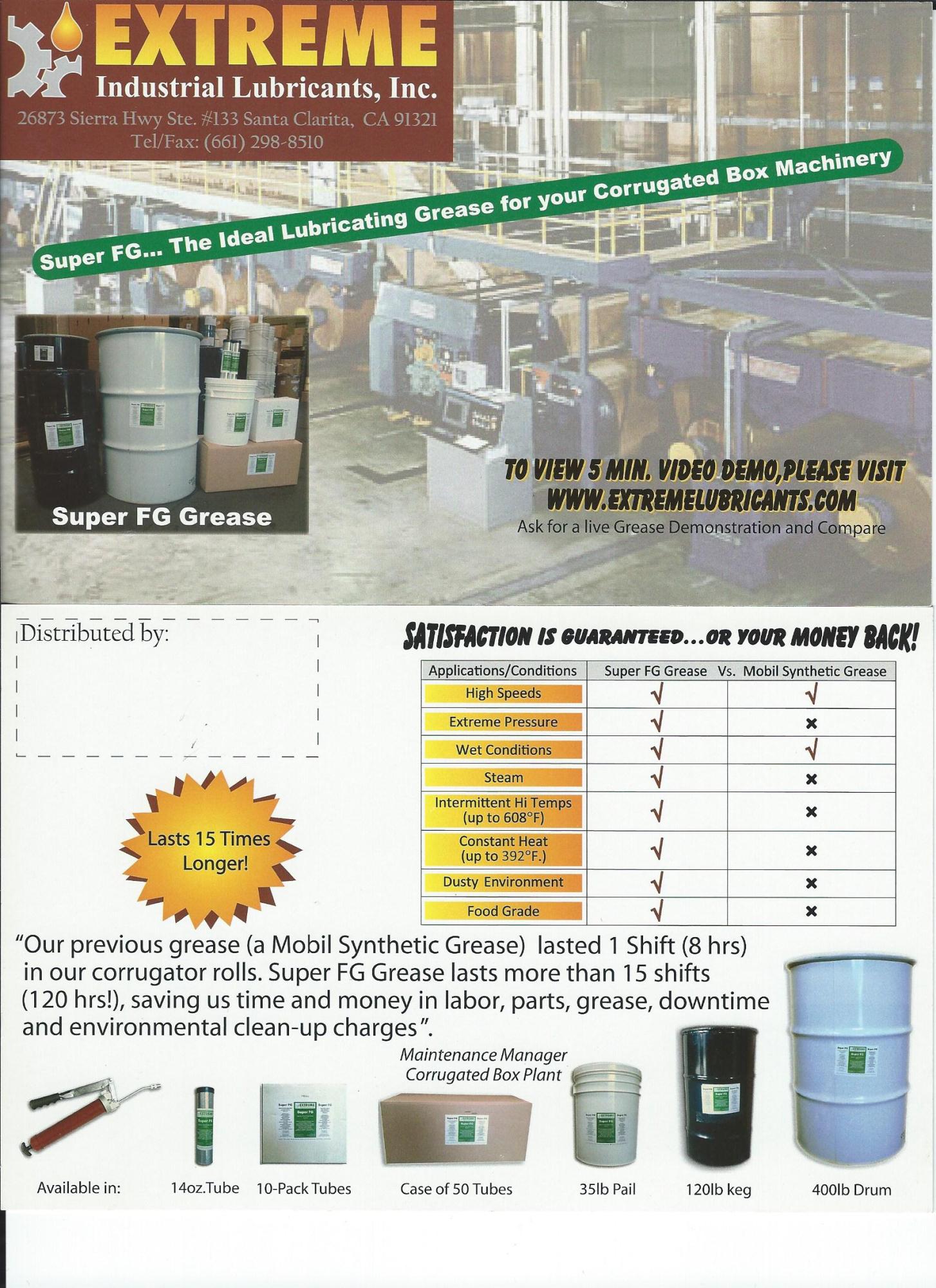 Box Plant Testimonial / Flyer